With the number of ligaments, tendons, and muscles that make up the knee joint, repairing an injury to it often requires surgical intervention.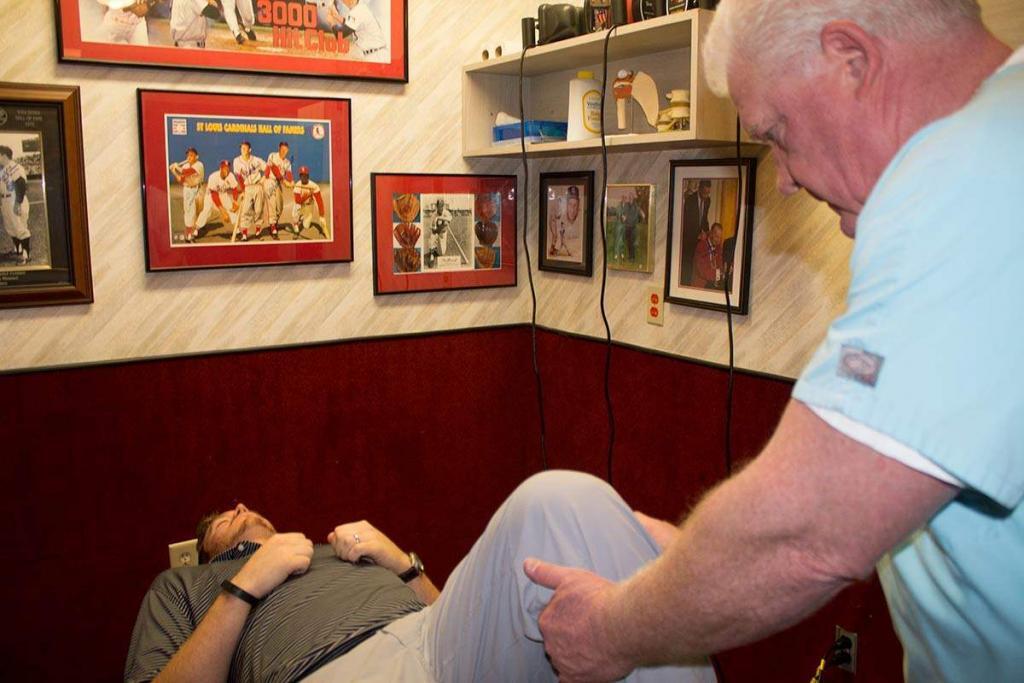 Arthroscopic knee surgery is a procedure which uses a small scope inserted into the knee joint to get a clear picture of what is causing the pain and treat the condition. Esquire Orthopedic Rehabilitation and Sports Medicine perform a thorough examination, usually requiring an MRI. If surgery is necessary, we will refer you to an orthopedic surgeon.
Follow surgery Dr. Droege and his staff will begin post-surgical protocols to return you to work, the playing field, just back to your daily routine.
Arthroscopic knee surgery is typically used for the following:
Reconstructing the torn ligament, the ACL and PCL.
Medial meniscal tear
Lateral meniscal tear
Medial collateral ligament
Later collateral ligament
Following surgery, Dr. Droege will work with you and your orthopedic surgeon to reduce pain, decrease swelling, increase strength, restore flexibility, and return to your normal activity.
A number of therapies will be employed, including cold laser, electrotherapy, exercise therapy, water therapy, in direct relation to your age, strength, and limitations.
Your knee pain does not end with Arthroscopic knee surgery. If a post-operative rehabilitation program is not begun immediately, the healing process and outcome are limited. Call us at (314) 644-0855 before the surgery so that we can perform an assessment and get started on creating a comprehensive treatment plan that will allow your knee to heal.