---
Neck Pain
Pain in the neck is not something that the experts at Esquire Orthopedic Rehabilitation and Sports Medicine take lightly.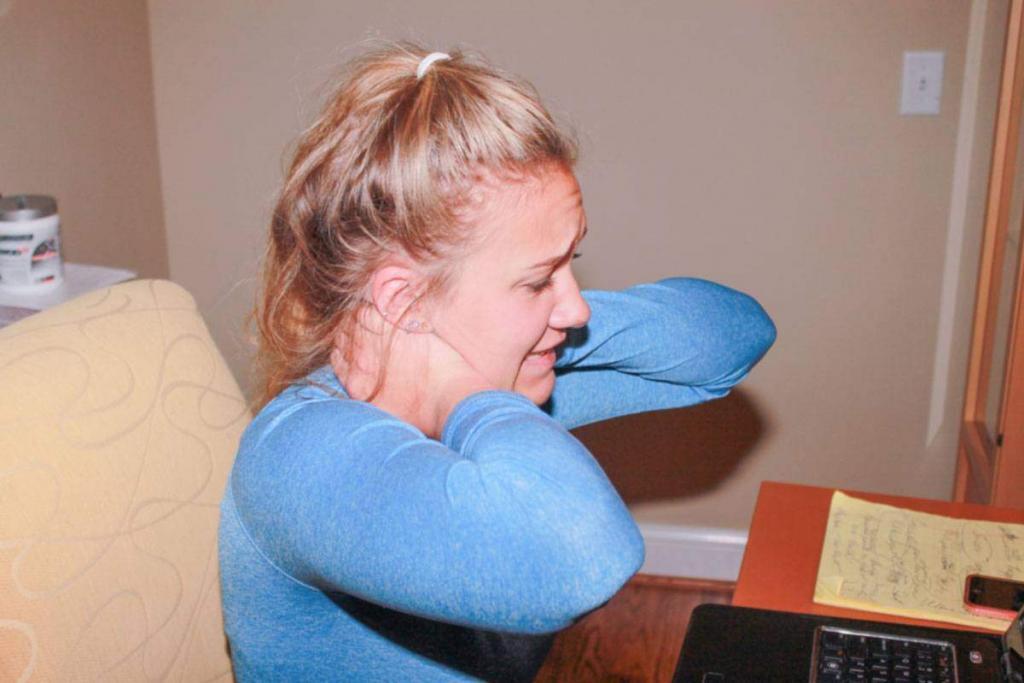 Neck pain, or a stiff neck, is an all-encompassing pain that causes distress for the entire body. A common problem is seen by Dr. Droege, a stiff neck often has no apparent cause, and can suddenly present itself even after a nights sleep.
What Causes Neck Pain?
The neck contains pain-sensitive nerves that can be easily pinched by trauma to the area or by compression. Not only does this cause a stiff neck, but it can be responsible for intense headaches, shoulder pain, back pain, and muscle spasms. Whiplash is a common car accident injury which can lead to a stiff neck when not treated immediately.
Diagnosis
By palpating the neck or cervical spine Dr. Droege and his staff can determine where the pain originates. This works by detecting tenderness in the area with the application of light to medium pressure. Once neck pain is confirmed, Dr. Droege can prescribe diagnostic testing such as x-ray and MRI to determine the cause of the problem and type of treatment.
Treatment
Treating a neck injury requires a multi-faceted therapy regimen in order to restore motion and relieve pain. This can be done by utilizing a number of different methods simultaneously and may include:
Spinal Manipulation: The very core of chiropractic medicine, manipulating the spine will help alleviate fixation and restore normal function.
Exercise Therapy: Therapeutic exercise is always a part of an effective pain treatment regimen, even with neck pain. The staff at Esquire will prescribe the series of exercises that take into consideration your physical limitations while still restoring full mobility.
Ultrasound Therapy: If Dr. Droege detects inflammation in the neck, he may add ultrasound therapy to your pain treatment. This works by transmitting sound waves to the area that reduce tissue swelling and increases circulation.
When you are suffering from a stiff neck, your entire body is suffering along with it. The oldest sports medicine clinic in St. Louis has dealt with this painful condition for years and has learned how to recognize the condition quickly and administer pain relieving techniques that are fast and effective. If you woke up this morning unable to turn your head, call Esquire Sports Medicine at (314) 644-0855.