---
Myofascial Pain Syndrome
The chronic ache endured by those who suffer from myofascial pain syndrome reduce your quality of life significantly.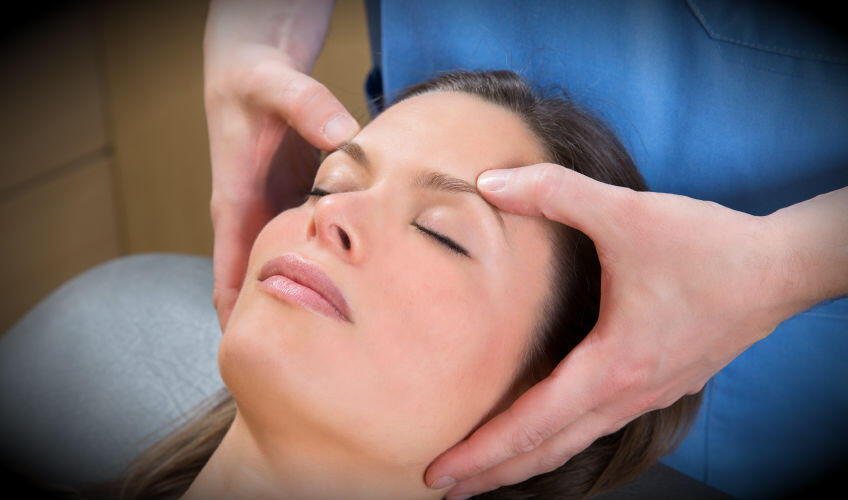 At Esquire Orthopedic Rehabilitation and Sports Medicine, we have tremendous sympathy for these patients and often develop lasting relationships as we work together towards easing that pain. As this is a chronic condition, the best that Dr. Droege and his medical staff can do is develop a therapy regimen that relieves the pain it causes so that you can resume a normal lifestyle.
What Causes Myofascial Pain Syndrome?
Myofascial pain syndrome may develop as a result of repetitive use of a muscle or group of muscles. The pressure is being applied to trigger points in these muscles causing them to spasm uncontrollably. St. Louis workers who are subject to the same motions over and over as a part of their job are particularly vulnerable to developing this syndrome.
Diagnosis
Myofascial pain syndrome is characterized by deep aching muscle pain that is persistent. The Esquire medical team will need to do a complete exam including medical history before diagnosis, looking for trigger points which are signs of this condition. Light finger pressure will be applied to the painful areas to relieve myofascial blocking.
Treatment
Working closely with you, a plan will be developed to help in controlling the pain. Various therapies may be tried to find the one or group, that is most effective in your case:
Ultrasound Therapy: Some patients benefit from the heat that ultrasound therapy applies to the soft muscle tissue that is at the root of their pain. Not only will it reduce the pain, but also relieve the tension that is causing it.
Trigger Point Therapy: Pressure is applied to trigger points at designated areas of the body increasing circulation and reducing pain patters.
Exercise Therapy: For myofascial pain syndrome our doctors have found that stretching exercises have a positive effect on the pain syndrome.
A myofascial pain syndrome diagnosis is a hard one to deliver. Do not delay in calling the oldest sports medicine clinic in St. Louis if the pain in your muscles is costing you sleep and overall comfort. Call our office at (314) 644-0855 to set up your first appointment. Once treatment begins you should see a noticeable improvement in your level of pain and in your ability to work and play.