---
St. Louis Sports Injuries – Baseball, Football, Soccer, Golf
Before hospitals had sports medicine departments, there was Esquire Sports Medicine. We are the oldest sports medicine clinic in St. Louis and all of our Doctors are athletes.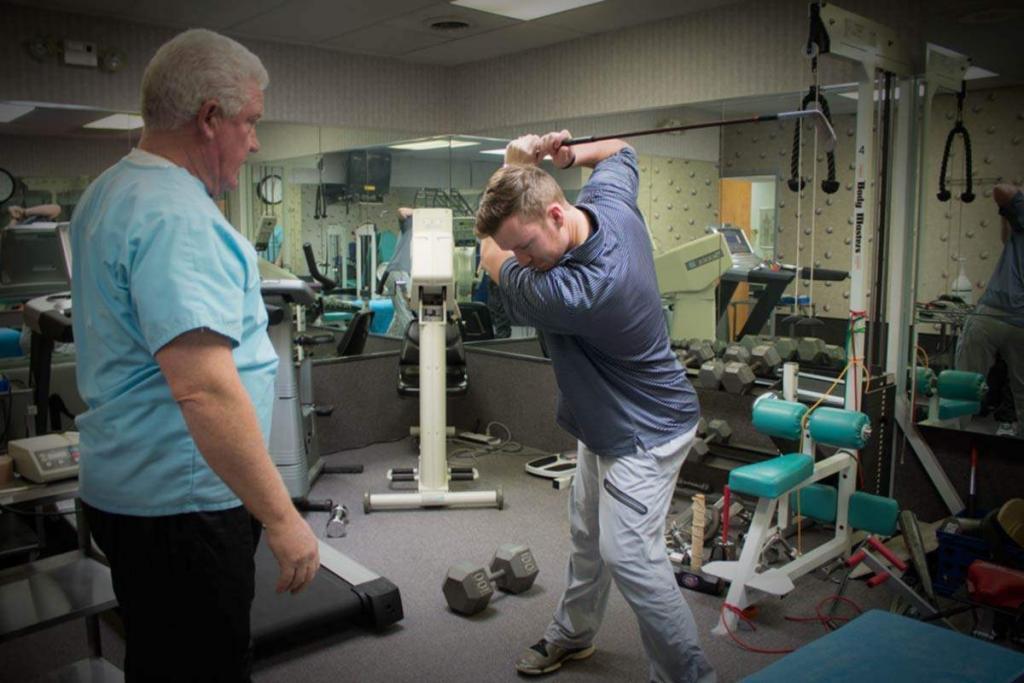 Our clinic has helped thousands of St. Louis athletes suffering from sports-related injuries from little leaguers to professional athletes.
We have treated injuries from almost every type of sport imaginable including:
Football: A contact sport, football players subject their bodies to massive strain and risk of injury every time they step out onto the field. Knee and back injuries from football are some of the most common types of injuries we have treated.
Baseball: America's favorite pastime is responsible for a wide range of sports injuries. One of the more common is rotator cuff injuries sustained from constantly throwing the ball. We have techniques to diagnose and treat these injuries, along with programs designed to prevent future injury.
Tennis: Tennis is a repetitive motion sport that produces repetitive motion injuries in the shoulder, elbow, and wrist. With a therapy regimen that focuses on reducing pain and improving movement, Esquire is able to keep tennis players on the court.
Soccer: The running involved in playing soccer puts tremendous strain on the knee joint. When a knee injury is left untreated, it will quickly affect the hip and ankle as the body tries to compensate for its failings. Take knee pain seriously and have our staff help you alleviate that pain quickly to avoid further complications.
Hockey: There are hockey leagues and teams for people of all ages in St. Louis. This contact sport can cause serious injury that should be evaluated immediately. Knee injuries are common with hockey players, as are back and shoulder pain.
Golf: Back and shoulder injuries are the most common injuries that plague amateur as well as professional golfers.
Esquire can also help treat injuries caused by recreational sports like bowling and even skiing.
Treatments With a Record of Success
While treating the onset of injury in active players is a large part of what Esquire does with success, we are also trained to recognize the signs of repetitive injury in athletes. The pain and swelling that comes with these types of injuries respond well with the treatments we provide.
Whatever your sport of choice, Esquire Orthopedic Rehabilitation and Sports Medicine is equipped to handle the injuries that it causes. The faster you initiate a treatment plan, the quicker you can get back in the game. Call us today at (314) 644-0855.