St Louis Acupuncture
Acupuncture is an effective way to help relieve you of the pain caused by an injury.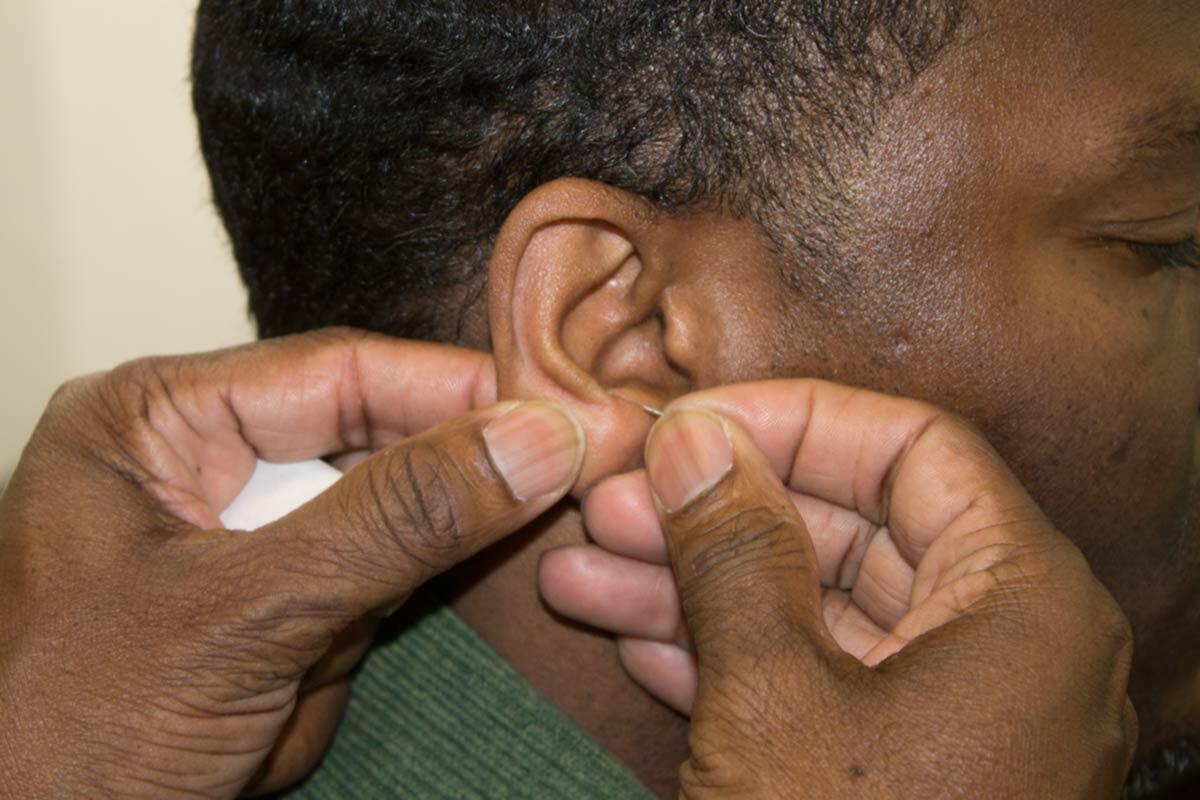 By unblocking pathways known as meridians in your body, your body is able to release pain and return to a normal state.
Our acupuncturists are experts in this ancient treatment and familiar with the body's various points where the treatment is most effective. Once an acupuncturist has ascertained where the pain is, they will find the right point to correspond with that body part and begin your treatment.
Esquire has learned to combine the ancient natural method of acupuncture with modern medical knowledge to provide a pain-relieving technique that has proven to be successful.
This type of therapy is not just useful to treat pain caused by an injury. Our practitioners have also found ways in which to incorporate it into your post-operative rehabilitation plan for more serious injuries.
Car Accident Injury and Acupuncture
A car accident results in trauma to your entire body, causing aches and pains from head to toe. If left untreated, or treated incorrectly, the symptoms of a car accident may stay with you for a lifetime. Soft tissue damage is usually the cause of that achy feeling you get after a car crash. If not treated, scar tissue will form, not allowing the area to heal properly.
That muscle stiffness and pain felt after a car accident will benefit from acupuncture therapy. Our team carefully identifies the sources of your aches and stiffness. Our acupuncturist will carefully administer the needle therapy to release that pain, and allow the muscle to heal correctly.
Pain caused by the work that you can be so intense that it makes it impossible to do your job. One symptom we see often in Missouri office workers is persistent headaches from computer use. This type of work injury is particularly frustrating as it is very difficult to prove that it is caused primarily by your job.
Acupuncture is the natural way to relieve your headache pain and keep it from returning. Constant use of pain relief medications can cause damage to your liver, but with acupuncture, you will have no dangerous side effects. Our expert acupuncturist will study your symptoms to identify the cause of your headaches and find the exact points that will relieve the pain.
There is a good reason why many major league sports teams often have acupuncture therapists on their staff. What makes it so popular for athletes is that the recovery time is typically faster with acupuncture than with other pain relieving techniques and medications.
Sprains are a common injury among athletes, both professional and amateur. The pain and swelling that occur when the ligament is injured will not only make it impossible to play, it can interfere with your daily activities. Applied acupuncture can reduce that swelling and restore the ligament faster than your traditional treatment techniques.
Dr. Droege and the entire staff at the oldest
sports medicine clinic
in St. Louis are on hand to treat any painful condition that is affecting your ability to drive, work or play. Call our offices at
(314) 644-0855
today to find out just how safely and quickly acupuncture will work at restoring your life to a pain-free one.