---
Back Surgery Recovery
The medical team at Esquire Sports Medicine and Rehabilitation has over 40 years of experience in postoperative rehabilitation of back surgery.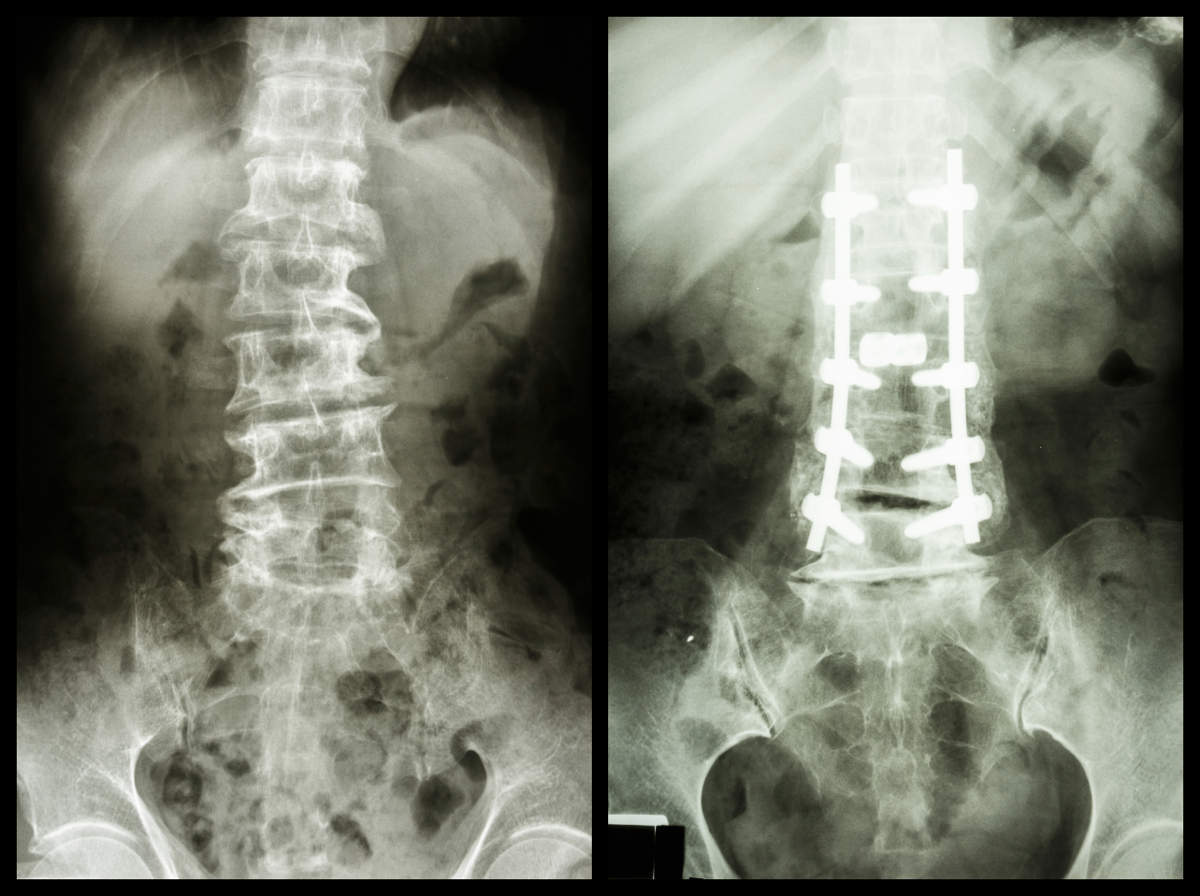 A painful back injury can occur in the lower, mid or upper region and be caused by any number of traumas. The sustained impact from a car accident is a common cause, as are sports injury and injuries sustained at work. There are a number of different types of surgery to the back that may be performed depending on your condition. These include:
Discectomy: The surgeon will expose the painful area of the back and remove the disc that is causing irritation to the nerve. In order to access the disc, part of the back of the vertebrae will be removed.
Laminectomy: For those suffering from spinal stenosis, the removal of the bone laying on top of the spinal canal may be the only way to relieve the pain. This procedure works by enlarging the spinal canal to relieve nerve pressure that is being caused by the condition.
Fusion: If you have a degenerative spinal injury, server spinal trauma or disc herniations, a fusion of the vertebral column will restrict the movement and add stability.
All of these surgeries have an extensive recovery period afterward before the swelling reduces and pain subsides. You can accelerate your recovery by embarking on a back surgery rehabilitation plan with Dr. Droege and the staff at Esquire.
What Does Post-Surgery Rehabilitation Do?
If at all possible, it is considered best if you are able to visit with Dr. Droege before the surgery to your back. Knowing the extent of injury beforehand will go a long way in creating an effective plan of therapy that will work quickly on relieving you of pain. It has been proven that a patient who undergoes rehabilitation following back surgery will have a faster and longer lasting recovery than those who do not. Regardless of the type of back surgery you had, you should be engaged actively in a rehabilitation program.
Not only is pain management a concern after surgery, but it can also affect your recovery if not addressed. Pain in your back after surgery is indicative of swelling that is causing a nerve to compress. The faster you let Dr. Droege get to work on controlling the pain, the faster the swelling will subside and mobility is restored.
If you have any doubt about the importance of rehabilitation after back surgery, speak with Dr. Droege. Call the office today at (314) 644-0885 to make your first appointment.